INGREDIENTS
• 2 tuna
• 56 g mayonnaise
• 1 stalk of celery, diced
• 2 tbsp red onion, diced
• 1 tbsp chopped parsley, chives and/or other herbs
• 0.5 tbsp Dijon mustard
• salt and pepper, to taste
INSTRUCTIONS
1. Drain the liquid from the tuna cans. Then, add the tuna, mayonnaise, diced celery, diced red
onion, herbs, Dijon mustard, salt and pepper to a mixing bowl.
2. Stir all the ingredients together until well combined.
3. Enjoy the tuna salad plain out of a bowl, wrapped up in lettuce, or in a sandwich.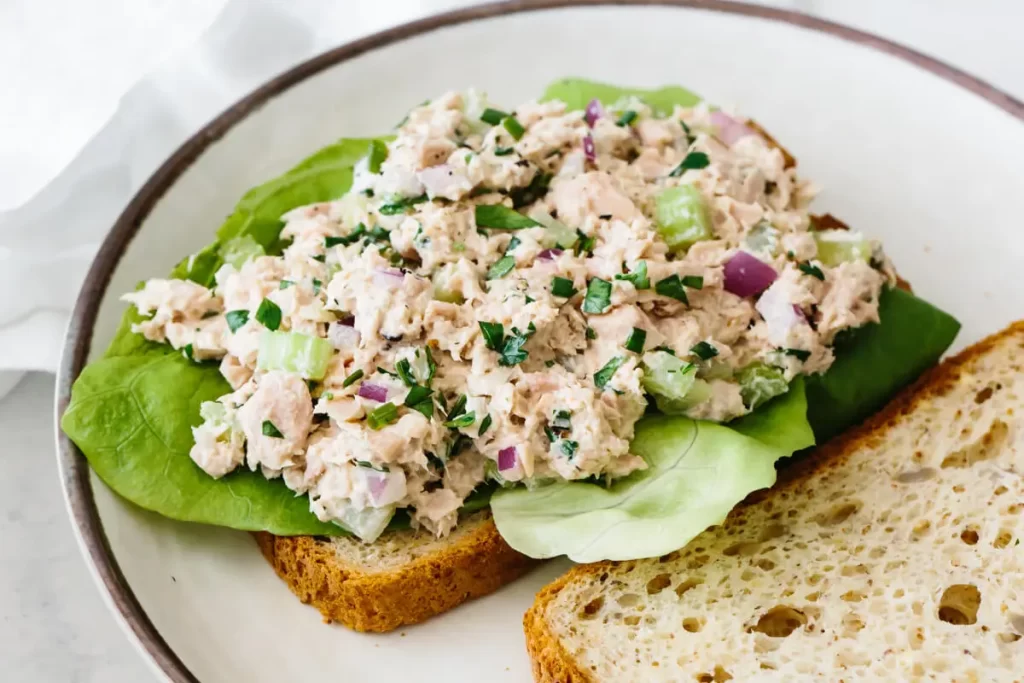 NUTRITION
CALORIES: 172KCAL | CARBOHYDRATES: 1G | PROTEIN: 17G | FAT: 11G | SATURATED FAT: 2G | TRANS
FAT: 1G | CHOLESTEROL: 36MG | SODIUM: 322MG | POTASSIUM: 173MG | FIBER: 1G | SUGAR: 1G | VITAMIN A: 148IU | VITAMIN C: 2MG | CALCIUM: 20MG | IRON: 2MG